India's wealthy are
mostly self made

and are still

working to build their wealth legacy

for the future
Almost three decades after opening up its economy in 1991, India is on the brink of a quantum leap in wealth generation with the number of wealthy Indians and their affluence expected to rise by an astonishing 87% over the next five years. India's super rich are expected to vastly exceed their global contemporaries, making India a trailblazer among the world's most powerful fortune builders.
As India's super rich head the wealth league table, their impact will be magnified around the world as they choose increasingly to invest overseas in business and property or to be educated abroad. Their luxury spending power is set to explode in capitals from London and New York to Paris and Dubai. The Indian wealth factor has only just begun to come into play.
Indian universities have
educated a new generation

that is

driving growth and choosing to reinvest in India

.
INDIA'S RICH LIST
Our report illustrates that the economy is home to 284,100 wealthy individuals with a combined fortune of Rs 95 trillion (trn). By 2021, that figure will reach Rs 188 trn.
In the coming five years, both the number and the wealth of India's wealthy will rise by over 85%. Such a rate of growth would put their accumulated wealth at INR188trn by 2021.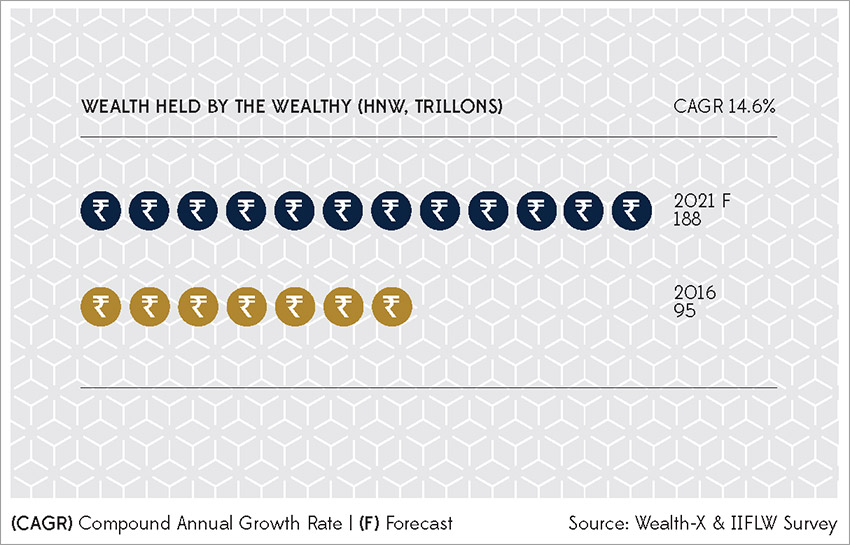 India is ranked
4th in the world

for the number of new wealthy

added in the next 5 years
India's rich outpace global peers
India is ranked fourth in the world for the number of new wealthy individuals added in the next 5 years, coming in behind the US, Japan and China but ahead of Germany, Australia and France.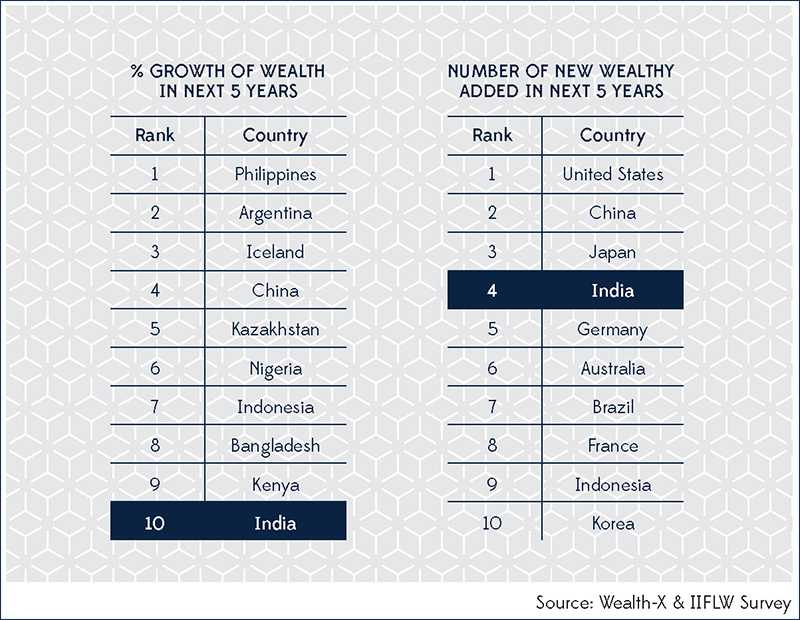 Among
UHNIs, 87% are business owners or entrepreneurs

.
Demographic of India's wealthy
Just under 50% of India's wealthy are under the age of 55 and so unlikely to be at the point of retirement and cashing in their fortunes. For these reasons, the Indian rich list is well positioned for the future compared with their global contemporaries.
India's Quantum Leap takes a meticulous look at the factors that are contributing to this robust growth in India, as well as providing insight into demographics of the wealthy population across the country including analysis of age, gender, education, and source of wealth, to name a few.