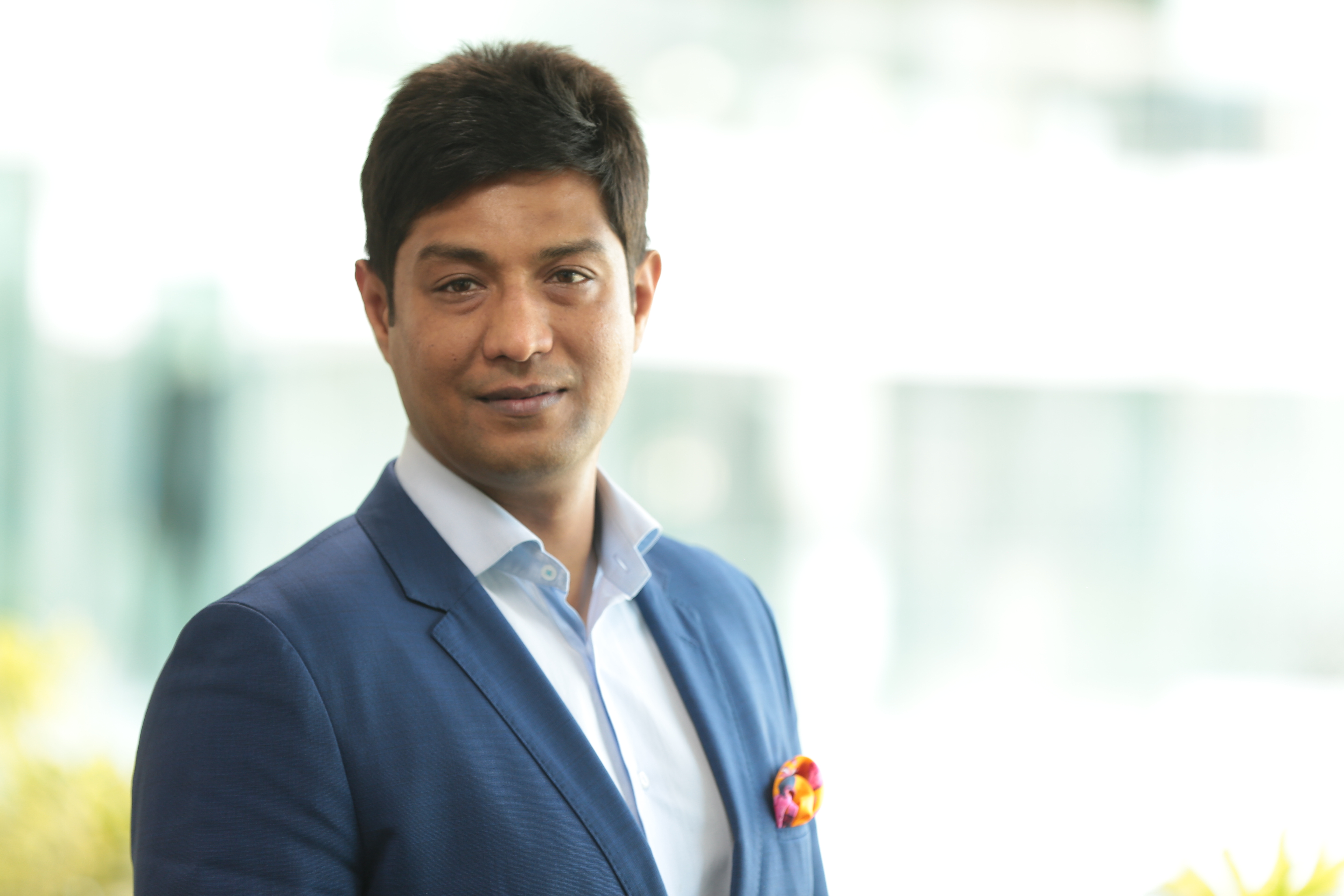 Anirudha Taparia, Executive Director, IIFL Wealth Management Ltd shares his views with Asian Private Banker in 'The Final Word', a year in review by the region's private banking leaders as they share their thoughts and opinions on key issues around industry trends, business performance, investments, regulations, and technology.
Industry Trends | In what ways has the COVID-19 pandemic irrevocably changed the private banking industry and your own bank's approach to operations and service?
One of the main things that COVID-19 has precipitated is an active shift towards risk management. The events of the year gone by, whether it was the pandemic itself or measures such as lockdowns and social distancing taken to halt the spread of the pandemic, have put a spotlight on risk management. While most organisations, including ours, had a Business Continuity Plan in place, implementing the same effectively was the differentiator and I believe we scored well. Further, the pandemic has highlighted the relevance of technology and the integral role that it is going to play in the organisation in the future.
With homegrown expertise, a dedicated team, strong balance sheet and technological edge, we have emerged as one of the leading players in the Indian wealth management industry.
Business Performance | NNA gathering and account opening have proven challenging in a pandemic-affected world. If we continue to experience lockdowns and travel restrictions in 2021, how can private banking businesses adapt?
New asset gathering will remain a challenge while restrictions remain. To adapt, private banks will need to deepen their business intelligence draw on the strength of existing networks to help relationship managers prospect. Businesses need to proactively engage with their clients, intuitively understand their client's nuanced needs, and then create customised solutions that meet these nuanced needs. Empowering RMs with tools to mine their own client bases or providing actionable intelligence on existing portfolios to deepen wallet share will be key areas to develop.
In terms of account opening, the pandemic has ensured that digital account opening is critical – the process will need to be automated to the extent possible while keeping in mind existing regulations and compliance requirements. With clients and RMs used to meeting virtually, it may lead to reduced travels or commutes, improving productivity and efficiency, with resultant cost savings.
Also, in an era of restricted or limited interactions, the quality and honesty of communication will become integral. In that regard, technology will act as a great enabler and solutions need to be deployed to ensure that the lines of communication are always open, and the clients are constantly connected to their wealth advisors.
Investments | What key investment themes shape your bank's 2021 outlook - and why?
Risk mitigation will take precedence in 2021 and beyond. This will make controlling volatility a top priority for all portfolios. Investors can follow a core and satellite approach to portfolio construction. This approach entails designing a portfolio with a core investment, which represents the largest portion of the portfolio and various satellite investments which are smaller in size.
The premise is that the core portion of the portfolio is invested in relatively safer investments while the satellites can be invested in investments that can potentially generate higher returns. This ensures that the portfolio is designed in such a way that it increases the chances of generating the best risk-adjusted returns, keeping in mind the risk-appetite of the investor.
Another theme that is expected to emerge in 2021 is renewed focus on alternative investments. With low interest rates and yields dropping further, investors will increasingly gravitate towards alternatives including Real Estate Investment Trusts (REITS) and structured products like Market-Linked Debentures (MLDs). We are looking at providing clients an opportunity to invest in select breakout companies in health tech, EdTech, fintech and other promising sectors through a fund of funds, which will invest in AIFs that provide follow on capital to such tech companies.
Technology | Where do you see the best application of data analytics/machine learning in private banking?
One of the biggest benefits of data analytics is the ability to better understand client requirements and create customised solutions. In the private banking space, data analytics can be used in multiple ways. Some examples would be to identify different client personas and use (segmentation), actionable alerts on portfolios to clients and RMs (advice), product structuring-innovation, improved reporting & analytics for clients, risk control and firm governance measures.
In addition to client requirements, this will lead to better risk assessment. Further, artificial intelligence and machine learning (AI/ML) tools can be leveraged by wealth management companies to improve client engagements. For example, chat bots can be used to actively engage with clients and resolve basic clients queries in an efficient and seamless manner.
Technology | How is your bank optimising the utility of the relevant digital tools to prepare frontline staff for client engagement in a post-pandemic environment?
Wealth management companies are now thinking like technology firms. In our case, what we had envisaged in the digital space for the coming few years is all happening within months. Post-COVID-19, IIFL Wealth has optimised tools for digital engagement with clients. With face to face interactions limited, our frontline teams have been using digital medium like MS Teams and Zoom effectively. With strong tech support and specific trainings, RMs have adapted to seamless digital engagements.
Along with this, the firm has ensured adequate support in terms of materials/reports that can used effectively during virtual meetings (new client meetings and client portfolio reviews among others). Alongside this, to keep interactions ongoing, there is a calendar of curated digital events organised across different themes to ensure that clients remain connected.
We have subsequently enhanced the use of technology by creating workflows and dashboards for our front office teams, which helps improve their productivity and remain connected virtually.