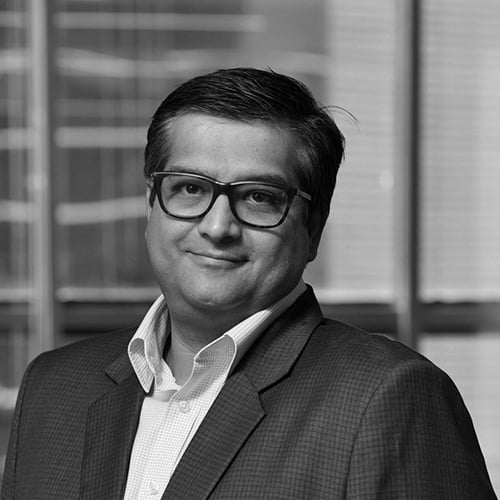 Vinay Ahuja
Executive Director - Wealth
Vinay is Executive Director at 360 ONE Wealth. He has more than two decades of experience in the financial services industry, across wealth and asset management.

His primary responsibility is to carry out wealth management activities for HNI clients in the Western and Southern region, while executing sales strategies nationwide. He is also a member of the executive committee.

Prior to 360 ONE Wealth, Vinay was part of Morgan Stanley India Financial Services as its Executive Director, International Wealth Management. He also worked in Deutsche Bank as a Director for more than half a decade acquiring HNIs across South India. He was instrumental in setting up its Chennai Branch in 2005 with products such as Forex, Investments and Lending Transactions. He has also been associated with DSP Merrill Lynch in the past.

Vinay received his post-graduation diploma from Symbiosis Centre for Management and Human Resource Development, Pune.