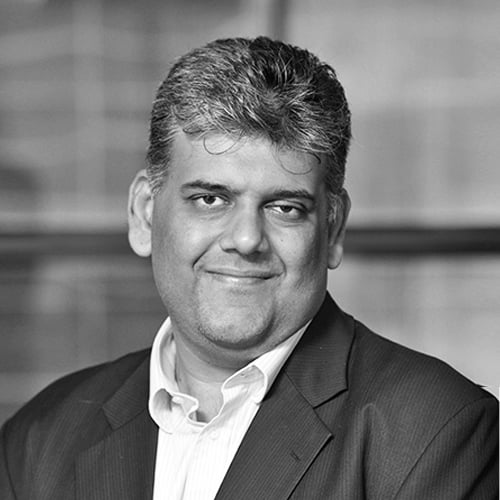 Karan Bhagat
Founder, MD & CEO
Karan Bhagat is Founder, Managing Director and Chief Executive Officer of IIFL Investment Managers. Karan joined IIFL Holdings Ltd. (formerly India Infoline) to set up IIFL Investment Managers in 2008.
He is responsible for driving the organization's philosophy, mission, vision and its strategic goals and objectives. He has built a team of experienced and talented professionals from within and outside the industry, who manage some of the most distinguished families in India and abroad.
Under his able leadership, IIFL Investment Managers has grown from its humble beginnings to one of the leading wealth management companies in India managing over USD20 billion in client assets.
Karan has two decades of experience in the financial services industry. He featured in Fortune India's '40 under 40' list in 2016 and 2017 and The Economic Times '40 under Forty' list in 2017. He has received the URS Asia One Global Indian of the Year award in 2018.
Karan holds an MBA in Finance from the Indian Institute of Management, Bangalore and acquired his Bachelor's Degree in Commerce from St. Xavier's College, Kolkata.