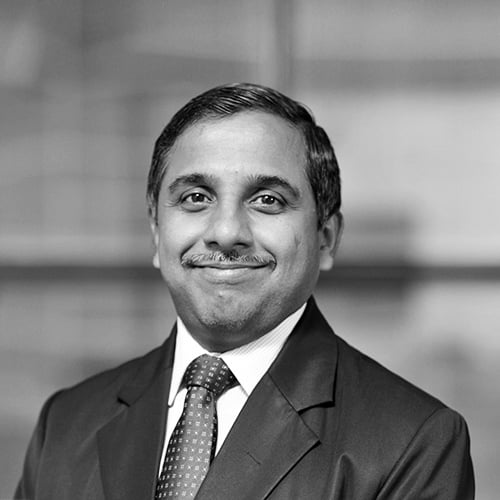 Girish Venkataraman
Senior Managing Partner
Girish has over two decades of experience in the financial services industry across Asset Management and Wealth Management.
In his current role, Girish spearheads the estate function for the group with specific focus on ultra-HNI clients. He has been actively involved in building this business which is now one of the leading advisors in this space in India. Prior to IIFL Wealth, Girish was associated with DSP Merrill Lynch Mutual Fund since 2002, where he was most recently the Head of Sales, Portfolio Management Services. He has also been Head of the Southern Region as well as of Products and New Initiatives. His prior engagements have been with Deutsche Bank, ANZ Grindlays Bank and Kotak Group.
Girish is a qualified Cost Accountant from the Institute of Cost and Works Accountants of India (ICWAI).
Millionaireasia India
07.12.2017
PRESERVING THE RICHES
Wealth creation invariably thrives on the bedrock of entrepreneurship. Most fruitful ventures endure a typical business life cycle beginning with the start-up phase of teething realities, followed by rapid growth leading to peak performance, and culminating into the last leg of maturity when "monetisation" event not only marks the end of the "wealth creation" voyage, it also causes an abrupt influx of big money that has the exiting entrepreneur lock horns with the formidable challenge of "wealth preservation." Seamlessly managing the transition - from wealth creation to wealth conservation -…
The Economic Times
26.11.2017
Estate Planning - Part I
"No burden is so heavy for a man to bear as a succession of happy days." With rising prosperity and increasing asset pool possessed by nuclear families spreading across geographies, the need for proper planning of estate is the need of the hour. The goal of estate planning is ensuring that the estate of the individual passes to the estate owner's intended beneficiaries so as to avoid delays and minimize court proceedings in succession matters. We have witnessed a few sad and ironical business family splits in India, to preserve their wealth and legacy, family businesses should take…